Switch up your morning meal routine with this nutrient-packed savory breakfast bowl featuring wholesome quinoa, sautéed veggies, soft-boiled eggs, sliced avocado, and mouthwatering Gordal olives.
Campaign financed by the European Union.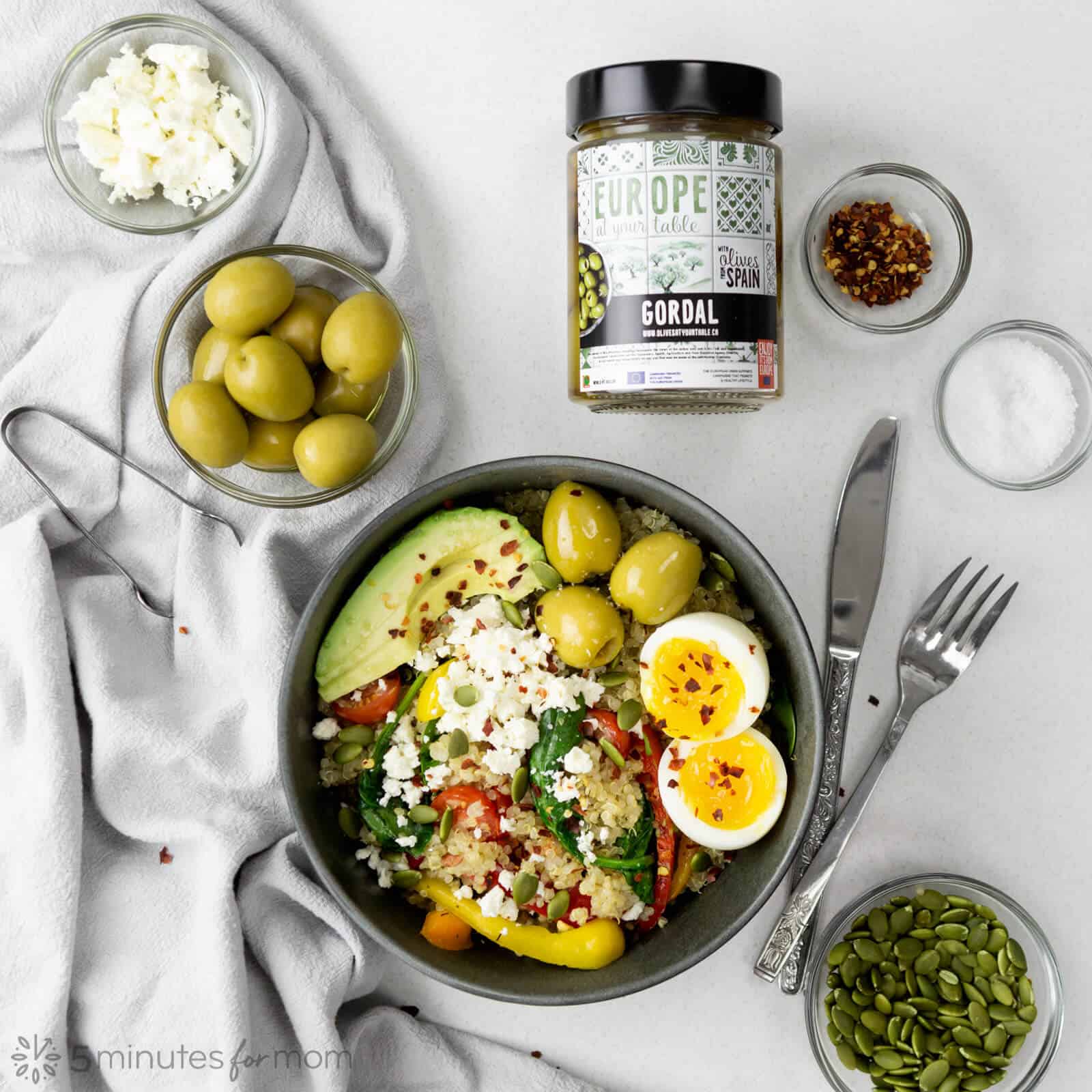 When it comes to breakfast, most of us default to our regular, go-to favorites. But sometimes we need to break out of our habits and try something new!
Have you ever swapped your usual cereal grain for quinoa?
While quinoa is not actually a cereal grain – it is the seed of a plant – it is higher in nutrients and protein than most grains and it can be a great, gluten-free alternative to wheat, oats, or rice.…